We are so excited to witness lives that have been changed through upper cervical chiropractic! Please join us in celebrating the success of our practice members! Please scroll down to read about their journey through health and healing with Via Vitae Chiropractic.
---
Check out these amazing Chiropractic testimonials below!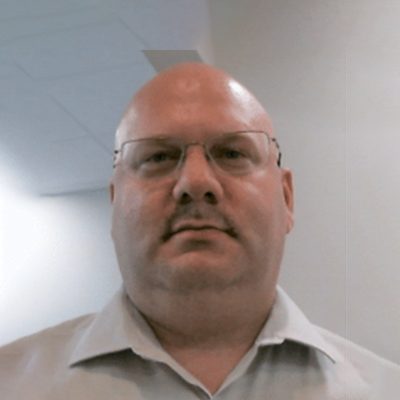 Sleep Apnea
Kevin suffered from back pain, numbness in his hands, and sleep apnea for years...
It greatly interfered with his daily life and drastically reduced his quality of life. He would wake up choking for air after sleeping only a couple of hours. Find out what happened once he began consistent upper cervical chiropractic care in the video below!
"I can now consistently reach REM sleep!"
Kevin works very hard each day to care for his family. However, his various health concerns were drastically reducing his quality of life. Kevin suffered from severe sleep apnea that would constantly wake him up choking for air in the middle of the night. He also experienced severe pain in his neck and lower back. His arms and hands were constantly numb, making it difficult to grip and hold things. These debilitating conditions plagued his life for years, causing him to resort to daily medications for relief until he finally
had enough.
Kevin met Dr. Babin at a luncheon and was intrigued by upper cervical chiropractic care. He started doing some research and decided he would try this form of treatment with Via Vitae Chiropractic for his multiple conditions. His first impression of Via Vitae was that they were "very patient-oriented, highly professional, and concerned about helping me make the right decision for my health." After being under consistent upper cervical chiropractic care for only three weeks, something incredible happened; Kevin finally found relief. "I lost the numbness in my hands and arms and I was able to reach REM sleep consistently at night. Sleep apnea was no longer waking me up either." His back pain lessened from constant sharp pain to occasional dull pain within five weeks and the grip in his hands strengthened within only six weeks of care.
Kevin highly recommends chiropractic care. "I feel my daily quality of life has improved 70% going into only my third month of treatment."
- Kevin P.
Through time and repetition, Kevin is now able to live a happy, healthy life because of a principle we call ADIO, which stands for Above Down Inside and Out. We believe that all healing flows in that capacity from above, down, inside, and out and our job at Via Vitae Chiropractic is to remove roadblocks that are slowing or preventing that healing process from happening.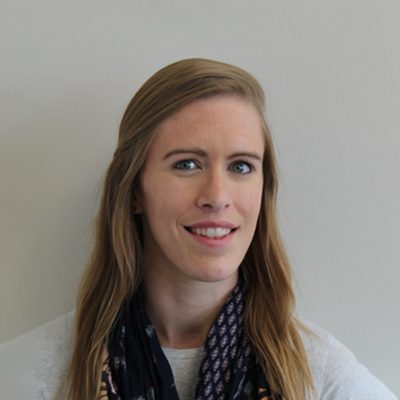 Migraines Since Birth & Endometriosis
Kaitlin has struggled with health her entire life. She was diagnosed with chronic migraines when she was only three days old and she began having them three or more times a week.
After that, she was diagnosed with Wilson's disease, endometriosis, and gastroparesis, along with many other health concerns. She constantly suffered from nausea and severe abdominal pain. At one point she became unable to gain weight and process nutrition, so she was hooked up to an IV for ten hours each day in order to receive proper nutrition. She endured this regimen for four years, constantly being fearful of germs and having to focus on sterilizing her environment to avoid getting sick. She tirelessly searched for answers with every kind of specialist possible, but "no doctor looked at me as a whole; just as individual parts and organs," Kaitlin said. She had multiple surgeries to help reduce or eliminate her symptoms, sadly to no avail. She eventually gave up hope knowing that her life would always be filled with these debilitating migraines and other severe health problems. She was also told that due to her endometriosis, she would never have children.
When Dr. Babin met Kaitlin and learned of her debilitating migraines, he encouraged her to try upper cervical chiropractic care in hopes that it would reduce the frequency and intensity of her migraines. At first, she was not sure if it would help due to her history, but she decided to give it a try. "After ten years of endometriosis, I had the second menstrual cycle of my life within hours of being adjusted. After about a month, my migraines were completely gone and so was my nausea." Kaitlin never felt hungry and doctors told her that the nerves in her stomach that would cue hunger were dead and would never work. However, after being adjusted through upper cervical chiropractic, Kaitlin finally felt hunger for the first time in her life. She was shocked at the results!
Since beginning her journey with upper cervical chiropractic, Kaitlin has been able to eliminate all drugs she was taking for her health concerns. In addition, she and her husband are ecstatic to be expecting the birth of their child in April 2019 and she has continued to receive upper cervical chiropractic care all throughout her pregnancy! "Dr. Babin is one of those people you meet and he instantly makes you feel comfortable. He looked at me as a whole and he let me tell him my whole story and what I wanted my future to be. He has given me back my life and I am now able to enjoy life. Everyone needs upper cervical chiropractic care, whether they have pain or not!"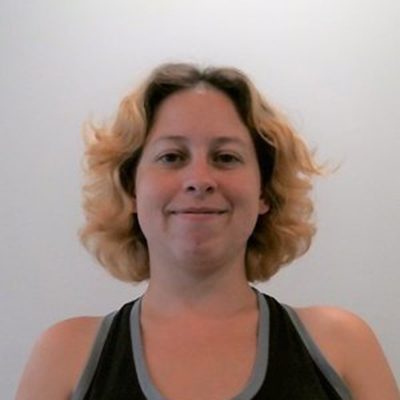 Numbness and Tingling
Veronica is a vibrant, kind young woman with exciting dreams for her future. For months Veronica was suffering from acute pain in her upper back, shoulders, and neck.
The pain was so severe that her hand began to become numb each and every day, causing activities of daily living to be challenging and frustrating.
Veronica's condition finally drove her to seek medical treatment in hopes of reducing her pain and improving her quality of life. She went to her primary care physician who told her that she most likely had carpal tunnel and referred her to a specialist. She was then diagnosed with loose joints and was given exercises to perform. Sadly, the exercises did not help Veronica and even made her condition much worse. She expressed to the specialist that she felt as though the pain was stemming from her shoulder and neck area, but they continued treating Veronica's numbing pain in her wrist. Veronica turned to medication in an attempt to control her pain, but she was not content.
Upon meeting Dr. Babin at Via Vitae Chiropractic, Veronica decided to try upper cervical chiropractic care in desperate hope of reducing her pain and numbness. After only a few visits, Veronica started reporting a significant relief from her pain and discomfort. "After a couple of weeks, I no longer experienced numbness in my hand," Veronica exclaimed. She was surprised at the extent of symptoms that upper cervical chiropractic care can reduce and sometimes even eliminate! "I feel like my overall health has improved. I have better posture and it is easier to lift and carry things, as well as exercise. I can exercise longer because I no longer have pain or numbness." Carpal tunnel syndrome is a commonly misdiagnosed condition and many people suffer from the same symptoms as Veronica, believing that they have to cope with this condition. However like Veronica, many of these people could truly benefit from upper cervical chiropractic care and may see pain relief through this natural healing method. Veronica says she would highly recommend seeking chiropractic care with Via Vitae Chiropractic. "The staff is very nice, helpful, and great with children. They do everything they can to help their practice members feel comfortable and to fix their health concerns."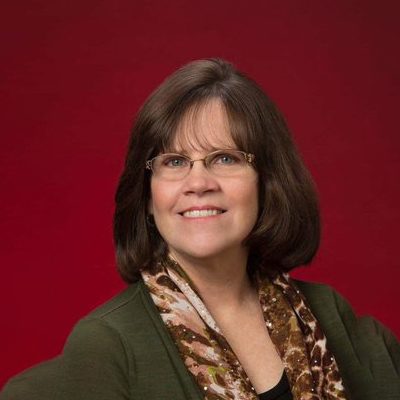 Frozen Shoulder
Debbie is a kind, vibrant woman who radiates joy and the love she has for her beautiful family. One day, she reached behind herself to close the car door and was overcome by excruciating pain in her left shoulder.
From that point forward she was never able to reach behind her back without the agonizing shoulder pain that would sometimes travel into her neck and arm. She lost complete range of motion in her left shoulder, leaving her unable to even dress herself and lessening her quality of life. "I soon found myself unable to sleep at night because I simply could not get comfortable. The discomfort was truly impacting my life in a negative way."
Debbie was suffering from a severe case of frozen shoulder. The medical advice she received was to increase Advil in order to reduce inflammation and they would re-check her in six months. "I was reaching my wits end as I did not want to have surgery, nor did I want to continue using Advil on a daily basis." Once Debbie's husband began treatment at Via Vitae Chiropractic, he encouraged her to see Dr. Babin for her frozen shoulder but she was hesitant. "I was uncertain if chiropractic care could help my shoulder pain. In addition, I had previously had a cervical fusion and I wasn't sure if this care would work for me now." After learning that Dr. Babin uses a different approach to chiropractic care called upper cervical chiropractic, a gentle and specific technique, Debbie decided to give it a try.
After only six appointments, her range of motion was much improved, she started sleeping at night, began dressing herself, and was able to stop taking Advil altogether. "My treatment results were amazing! In three months, my neurological scan was much improved. The pain was gone!" Debbie is now pain-free and is happily telling everyone she knows about the life-changing beneEits of upper cervical chiropractic care. Debbie loves being a practice member at Via Vitae Chiropractic. When asked about her experience, she said that "VVC is very high tech and professional. Dr. Babin and his staff made me feel so welcome and comfortable that I was excited to begin my journey of healing there. Dr. Babin is the most caring and passionate doctor I have ever met. He truly believes in his practice and explains to you exactly how upper cervical chiropractic works."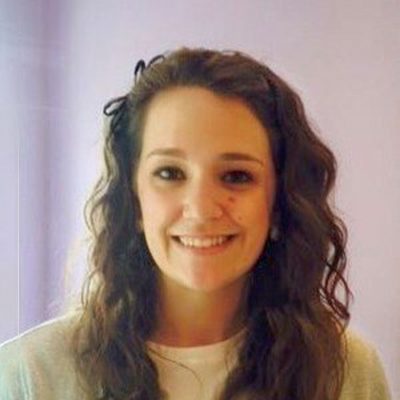 Debilitating Chronic Migraines
Jillian became a practice member at Via Vitae Chiropractic because she was suffering from severe chronic migraines for as long as she could remember.
She experienced these debilitating migraines multiple times a month, lasting for days and sometimes even weeks. Her condition was drastically interfering with her life as a working wife and mother and was greatly reducing her quality of life as a whole.
She searched for answers by seeing a specialist about her condition. The Birst terrifying concern was that she had multiple sclerosis or possibly a tumor. Once those were ruled out, she was diagnosed with chronic migraines and was then put on medication to help prevent them. However, that was not enough. Jillian was constantly taking pain relievers every day just to manage the pain she was experiencing in order to continue working and taking care of her sweet family. "I decided that I had to do something different and started researching methods that did not include medication."
Upon learning about Via Vitae Chiropractic and how they can help reduce migraine symptoms, Jillian was skeptical if it would work but was willing to try anything at this point. "Dr. Babin took the time to explain everything to me and the mechanics behind conditions. He blew me away with his attention to care, smarts, and patience." After beginning upper cervical care, Jillian's migraines initially got worse but she knew to trust the process. "Within weeks, I became migrainefree!" Jillian was so amazed that focusing on the atlas, the Birst bone in the spine, could have such a great impact on reducing the frequency and intensity of her migraines. "We are so programmed to think that medicine is the answer - but I found that sometimes it is an easier solution than that."
Thanks to consistent upper cervical chiropractic care, Jillian is now able to enjoy a beautiful, migraine-free life with her husband and their child. "Not only is Dr. Babin an excellent healer who truly cares about his patients' health, but his staff is just as warm and wonderful. It's always a happy day when I get to see them!"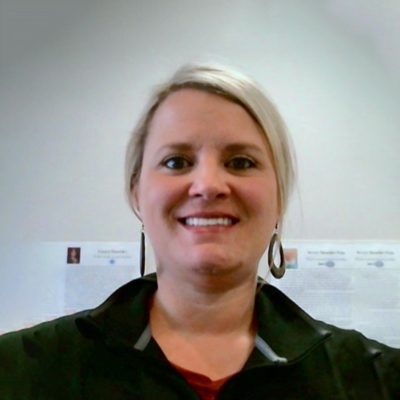 Meniere's Disease
Jenni is a sweet wife and mother of beautiful twin girls and she has a vibrancy for life. One day in 2017, she experienced a rough boating incident on choppy waters and something changed.
Soon after the incident, Jenni began experiencing ear fullness, tinnitus (described as ringing in the ears), hearing loss, violent vertigo, imbalance issues, as well as visual disturbances. These are all characteristics of Meniere's Disease - a rare condition found mostly in middle-aged people. Jenni also began experiencing terrible vestibular migraines and her condition only continued to worsen. "Meniere's Disease is extremely debilitating and unpredictable. It affected my daily life: driving, caring for my family, and it made me scared to even leave my home in fear that I would have an attack."
She was experiencing anywhere between 8 and 15 attacks per month where she would have severe vertigo, nausea, and much more that would send her to the emergency room each time. Every single day she was suffering from secondary symptoms that prevented her from leading any sort of a normal lifestyle. She saw specialist after specialist who did wide ranges of testing to explain the onset of Meniere's however, an answer was not found. Jenni was given dozens of powerful medications in order to just survive living with this crippling condition, but her quality of life was never improved. "I was at a horrible state and willing to give in to this disease. My doctor wanted to perform surgery to kill my inner ear and I wanted to exhaust all options before that. Here I was a few months shy of turning 40 with twin 9-year-old girls, a husband, and a desire to be extremely active and I just could not accept killing my ear."
Jenni began researching alternatives and found upper cervical care through a support group. She googled it and found Via Vitae. "They squeezed me in that day! I knew after my first appointment that I had found the right place and doctor! Dr. Babin is the first doctor who actually listened, explained to me the problem, and wanted to treat the cause - not mask the symptoms. He told me he would help me get better and he DID! He has been my lifesaver! He is honest, patient, and truly cares about his patients. He even came in after hours if I was feeling badly. He truly wants his patients to feel better!" After about three months of care, Jenni finally began to see improvements in her condition. She has been able to stop some of her medications due to the reduction in the frequency and intensity of her attacks. Jenni went from having 8-15 violent attacks per month to now being major attack-free for five months and counting! She can now leave her house with little concern to enjoy life with her beautiful family once again!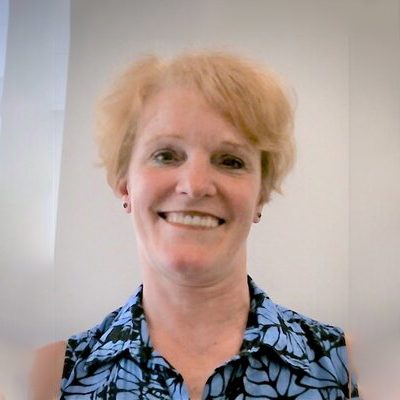 Neck Pain
Elizabeth is a sweet, highly active woman who loves to keep moving and greatly enjoys physical fitness.
However, she found herself becoming limited in the amount and intensity of exercise that she could perform due to the neck pain she would constantly experience, along with the transient mid-back and lower back pain. She tried to manage the pain with medication and deep tissue massage, but the pain continued to impede on her highly active lifestyle. "My neck would pop and snap frequently during movements. The pain was quite severe at times, sometimes lasting days especially after more physical exertion. I would eventually take a pain reliever and try to rest, putting my feet up and resting my head on the back of the couch cushions just to try to give my neck some relief."
As the pain began to increase even more, Elizabeth tried traditional chiropractic care but quickly decided that she was interested in a different, gentle approach. She decided to come to Via Vitae Chiropractic because she remembered meeting Dr. Babin at a screening event where she learned that he practices upper cervical chiropractic, a gentle and precise technique that does not have the traditional pop, click, snap, or crack. "I was impressed with Dr. Babin's technical approach and his professional and friendly efforts to inform and educate people about the drug-free benefits of chiropractic care - in all stages of life."
Once Elizabeth began to receive upper cervical care, she started to notice a change - she would feel better after each adjustment, the back pain improved, and the popping and snapping in her neck went away after only one visit! "I was especially impressed with the modern and scientific techniques used such as thermal scans, x-rays, precise measurements of the spine, and evaluating postural change to assess my particular issues." Elizabeth is happily back to her active lifestyle where she regularly enjoys her exercise routines. "I have also been impressed with Dr. Babin's caring manner and his willingness to answer questions and take time with his patients. I am so much better now and I no longer take medication for neck pain! I now see the value in regular chiropractic check-ups, just like so many other routine check-ups we do to keep ourselves healthy. I am so very glad I met Dr. Babin!"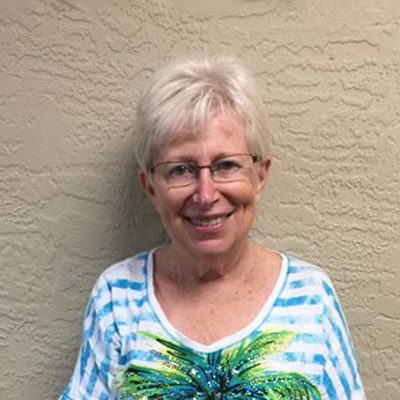 Severe Rotator Cuff Pain
Linda is an active woman who loves to play pickle ball with her friends. This sport can be described as a cross between tennis and badminton and it can be very intense on parts of the body.
Linda played pickle ball often until something stood in her way. She began to suffer with severe shoulder pain, known as Shoulder Impingement Syndrome. This condition would cause her to have severe pain any time she would move her arm, especially when playing pickle ball. Worried that she might have torn her rotator cuff again, Linda had an MRI taken. However the MRI did not leave her with answers, so Linda continued trying to endure the excruciating pain. Sadly, she gave up her favorite sport as she was no longer able to play with the amount of pain she was enduring. Linda was encouraged to seek chiropractic care in hopes that it would relieve her symptoms.
She came to Dr. Babin expecting that he would adjust her shoulder. When the doctor told her he was going to adjust the first bone in her neck, the atlas, she became very confused. Dr. Babin explained how upper cervical chiropractic care allows the nervous system to optimally function by placing the vertebrae in the spine into their proper place, removing nerve interference and allowing the body to heal. Although doubtful this treatment would work, she agreed to continue. "The first treatment fixed my problem. I jokingly told Dr. Babin that it must be magic," Linda said. Since Dr. Babin removed the interference in her nervous system by adjusting the atlas, the rest of the nervous system was able to function better as the rest of her spine aligned itself back into its proper place. This allowed her body to heal and caused her symptoms to reduce.
Today, Linda has happily returned to playing pickle ball pain-free. "Dr. Babin was very professional and pleasant. He was willing to explain anything I asked. I would definitely recommend upper cervical chiropractic care no matter the problem!"
Monday
10:00am - 1:00pm
3:00pm - 7:00pm
---
Tuesday
9:00am - 11:00am
3:00pm -  6:30pm
---
Wednesday
10:00am - 1:00pm
3:00pm - 7:00pm
---
Thursday
10:00am - 1:00pm
3:30pm - 6:30pm
---
Friday
Closed
---
Saturday & Sunday
Closed
MLK JR. Day: OPEN
President's Day: OPEN
Memorial Day: CLOSED May 31st
Independence Day: CLOSED
Labor Day: CLOSED Sept. 6th
Veteran's Day: OPEN
Thanksgiving: CLOSED Nov. 25th
Christmas: CLOSED Dec. 26th-27th
New Year: CLOSED Jan. 2nd & 3rd
4511 John Tyler Highway Suite B
Williamsburg, VA 23185
P: (757) 208-7108
F: (757) 345-6936