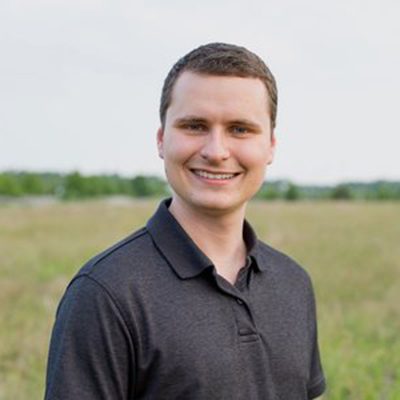 CLINIC DIRECTOR AND DOCTOR
Brandon T. Babin D.C.
Dr. Brandon Babin is the owner and founder of Via Vitae Chiropractic. When he was young, he knew that he wanted to work in a profession that would allow him to help people.
He strongly believed that he could do something that would make a difference in the lives of those around him. When he discovered chiropractic care and learned about how much it could help people, he knew there was no better choice for his profession.
On his journey towards becoming one of the best upper cervical chiropractors, Dr. Babin graduated Magna Cum Laude from Palmer College of Chiropractic in Florida. During his education, he spent countless hours outside of the classroom learning how he could provide the highest quality of care possible for his patients. He received his certification in upper cervical chiropractic in February of 2015 and has continued to learn more about this powerful technique in the years that followed.
To this day, Dr. Babin is driven by a desire and passion to change people's lives for the better. Having seen first-hand what upper cervical chiropractic care can offer through his wife's life-changing experience, Dr. Babin is honored to offer this incredible service to the people of Williamsburg, VA so others can experience the same care. Our office is incredibly grateful for the passion and dedication that Dr. Babin brings to our community each and every day and we look forward to serving you and your family.
ASSOCIATE DOCTOR
KEVIN BABIN, D.C.
Dr. Kevin was originally homeschooled for the majority of his education. After high school, he attended Ivy Tech College in Indiana and later transferred to Ave Maria University in Ave Maria, FL. There he graduated in 2018 with a Bachelor's in Science in the degree of Exercise Science.
Ever since he was young, Dr. Kevin has always wanted a career somehow involved in helping people. As a young boy, he wanted to be a police officer, then a lawyer, before eventually settling on the desire to become a doctor. He has always felt that the best remedies for any type of illness or disease should be natural-minded. He witnessed many members of his family suffer from health concerns like headaches, neck pain, and low back pain over the years. This made Dr. Kevin confident that his medical career path was to become a chiropractor.
Dr. Kevin continued his educational career at Palmer College of Chiropractic in Port Orange, FL where he graduated with a Doctorate in Chiropractic in the Fall of 2021. As a chiropractor, he is now able to help hurting people heal and achieve a better quality of life through a more natural treatment method. When Dr. Kevin attended Palmer College he was introduced to the chiropractic subspecialty of which he is now very passionate; upper cervical chiropractic. During his time at Palmer College, he spent many hours studying upper cervical chiropractic and was the President of an upper cervical technique club on campus for over a year.
Being the younger brother of Dr. Brandon Babin, Dr. Kevin knew that joining the team at Via Vitae Chiropractic was an easy choice. He strives every day to show people how their quality of life can be reclaimed through upper cervical chiropractic. With his brother, Dr. Babin, having a very similar dream, Dr. Kevin knows that by working together they will be able to reach even more people to help change lives for the better through upper cervical chiropractic.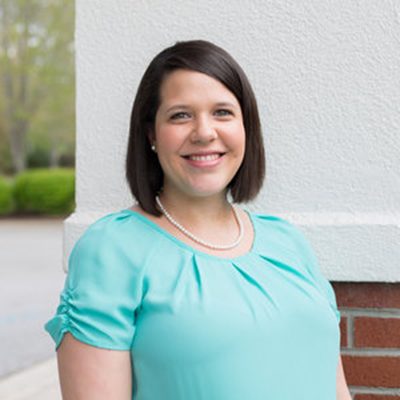 OFFICE MANAGER
HEATHER BABIN
Heather has suffered from debilitating migraine headaches ever since she was a young girl. This condition caused her to have a reduced quality of life by forcing her to avoid many activities that may have aggravated her condition.
She unsuccessfully tried multiple different treatments and found herself turning to medication to relieve her severe pain.
In the fall of 2010, Heather met her future husband, Brandon Babin, while attending the same university for their undergraduate degrees. They quickly became great friends before eventually dating. In the fall of 2012, they got engaged and began planning their future. Soon after, Heather became very sick and was found to have developed stomach ulcers due to the amount of medication she had to use in order to manage the incapacitating migraines she was having 4-5 times per week. After this took place, Brandon made it his mission to find a way to reduce her pain and give her a normal life.
After attempting many other treatment methods with no success, Brandon came across upper cervical chiropractic care while attending Palmer College of Chiropractic. Together they decided to see if it could help Heather's migraines. After starting care, Heather's migraines reduced from 4-5 times per week to 4-5 times per year! Ever since then, upper cervical chiropractic was eagerly integrated into the family's way of life.
Heather and Dr. Babin eagerly welcomed their first child, Ben, in 2018 and he has become the newest chiropractic patient in the Babin family. Although Ben as an active toddler keeps Heather out of the office most days, she is honored to work in the background as the Office Manager to help run the team and assist in office procedures. It is always such a delight for her to interact with patients, both returning and new, when she stops into the office from time to time!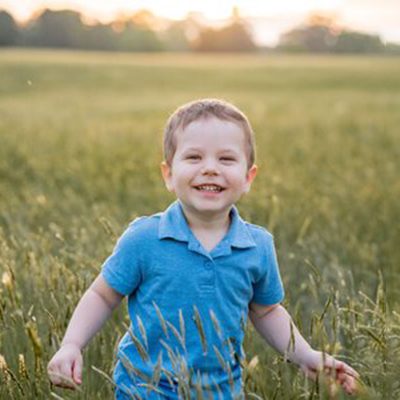 CHAOS COORDINATOR
BEN BABIN
Ben is the youngest team member at Via Vitae Chiropractic. He began "working" with the team at just two months old, happily greeting each of our practice members with a big smile as they walk in the door. He brightens every room he enters and works hard to ensure that everyone feels welcome as a part of the VVC family.
Ben is a huge proponent of chiropractic care. He received his very first adjustment when he was only 2 hours old and happily receives consistent care to this day! He loves being adjusted and already knows that it helps him feel better in his active lifestyle.
His hobbies include playing in the great outdoors, running and jumping, making new friends, and learning how to become an excellent future chiropractor like his Daddy.
Ben's active lifestyle has caused him to transition to part-time work, but he still loves being a part of the VVC team of dedicated upper cervical chiropractors and prides himself on keeping everything in order at the office. Although he may be small, he is the "Real Office Manager" of Via Vitae Chiropractic and does a great job managing and making sure everyone is staying on top of their tasks. He loves meeting new people and can guarantee that if you stop by during his brief office hours, he will greet you with a warm smile and an exciting conversation!
Monday
10:00am - 1:00pm
3:00pm - 7:00pm
---
Tuesday
9:00am - 11:00am
3:00pm -  6:30pm
---
Wednesday
10:00am - 1:00pm
3:00pm - 7:00pm
---
Thursday
10:00am - 1:00pm
3:30pm - 6:30pm
---
Friday
Closed
---
Saturday & Sunday
Closed
MLK JR. Day: OPEN
President's Day: OPEN
Memorial Day: CLOSED May 31st
Independence Day: CLOSED
Labor Day: CLOSED Sept. 6th
Veteran's Day: OPEN
Thanksgiving: CLOSED Nov. 25th
Christmas: CLOSED Dec. 26th-27th
New Year: CLOSED Jan. 2nd & 3rd
4511 John Tyler Highway Suite B
Williamsburg, VA 23185
P: (757) 208-7108
F: (757) 345-6936